End of Season Wrap up
---
---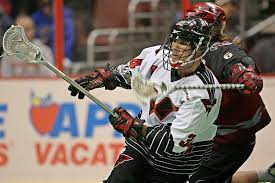 ---
WILA - End of Season Wrap up July 18th @ 6:30 pm
Hello awesome Lacrosse parents!
As the season comes to an end with the upcoming tournament weekend, we would like to wrap everything up with a small get together.
We will hold a modest end of the year wrap up evening on Tuesday at 6:30 p.m at DDO in the auditorium. Parents and players are all invited.
There will be certificate presentations, acknowledgments, a look into next season and an inventory sale of WILA clothing priced to sell. $10/t-shirt, $15/long sleeve, $20 for hoodies.
You will be able to pay with cash, cheque or e-transfer. Lots of items available!
Please save the date! The auditorium is on the second floor to the left of the upstairs arena seating.
Also, if you didn't get a chance to return your Jersey because you didn't attend the tournament, you can bring it on Tuesday.
Looking forward to seeing you there!
The WILA committee
**********************************************************
WILA - Récapitulatif de fin de saison 18 juillet à 18h30
Bonjour super parents de crosse !
Alors que la saison touche à sa fin avec le week-end du tournoi à venir, nous aimerions tout conclure avec une petite réunion.
Nous tiendrons une modeste soirée de clôture de fin d'année mardi à 18h30 à DDO dans l'auditorium. Parents et joueurs sont tous invités.
Il y aura des présentations de certificats, des remerciements, un aperçu de la saison prochaine et une vente d'inventaire de vêtements WILA à prix de vente. 10 $/t-shirt, 15 $/manches longues, 20 $ pour les sweats à capuche.
Vous pourrez payer en espèces, par chèque ou par virement électronique. Beaucoup d'articles disponibles !
Veuillez réserver la date ! L'auditorium est au deuxième étage à gauche des sièges de l'arène à l'étage.
De plus, si vous n'avez pas eu la chance de rendre votre chandail parce que vous n'avez pas participé au tournoi, vous pouvez l'apporter le mardi.
Au plaisir de vous y voir!
Le comité WILA